Auto Glass Replacement
Introduction
Crackmedic.net does not offer auto glass replacement service because we decided to keep our focus on windshield chip and crack repair. The reason is quite simple. We find there can be an inherent conflict of interest between these two services that places the customer at a disadvantage. Click here to lean more.
Since many of our clients ask us for auto glass replacement service, we did not want to leave them to roll the dice on just any "here today - gone tomorrow" type of shops.  So we sought to find a auto glass shop we can feel comfortable recommending. Our undertaking of looking for a reliable auto glass shop, has lead down a path of better understanding how the windshield plays an important role as a safety mechanism during a crash. Therefore, when installing a new windshield a vehicle owner needs to resist the temptation of going with the cheapest cost they can find, because in the long run it often cost much more. An OEM windshield poorly installed can be just as unsafe as a properly installed cheap windshield. A proper windshield installation consist of 3 parts to return the vehicle's windshield back to proper crash safety standards.
OEM (Original Equipment Manufacturer) glass and OEM Specification.

Proper methods and procedures when removing the old windshield and 

proper methods and procedures when installing the new windshield. 
---
Our Auto Glass Replacement
Recommendation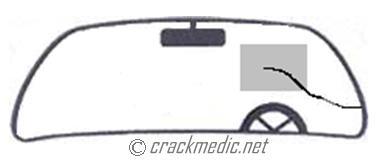 John R Auto Glass      248-643-4235
Hours of Operation:
Monday - Friday        8am - 5:30pm
     Saturday              8am - 1pm
Sunday                Closed
---
Service & Workmanship
John R Auto Glass is a family owned and operated business that has been in business for over 50 years.  They provide valuable information on the importance of both OEM windshields specs and proper windshield installation procedures.  
They provide insurance claims assistance:  It it recommended to utilizing the help of the auto glass service provider you chose when filing a claim because it will save you time, frustration and confusion when dealing with the maze of insurance phone numbers, call transfers, and third party administrators.  Windshield and other automobile glass claims fall under the comprehensive part of your policy. In most cases your rates are not affected when you use your comprehensive coverage, however, it is advised to consult with your auto insurance agent or insurance carrier to confirm.  Other benefits include:
John R Auto Glass is an independent auto glass service provider and is not financial affiliated with crackmedic.net or its affiliates.  
If you are unfamiliar how your windshield acts as a safety device during a crash - visit our Safety Alert Page.
---
---